If there is a will, everything is possible
Beit Terezin commemorates 100 years from the birth of Fredy Hirsch, gym teacher and youth leader in ghetto Theresienstadt and Auschwitz-Birkenau. The event will take place on Friday, 15th of April, 2016, at 10:00 a.m., in Beit Terezin, Givat Chajim Ichud. There will also be a memorial tournament in cooperation with "Mifalot: Sport for Education, Development and Peace".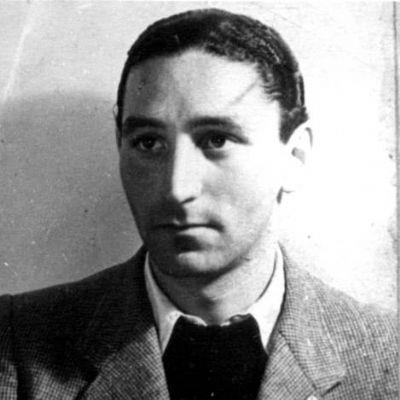 Fredy Hirsch was born on the 11th of February, 1916, in Aachen, Germany. As a young boy he joined youth movement "Maccabi hatzair" and he was excercising in Maccabi Sport Association. As the time went on he became a counselor in the same Association and even after he fled from Germany to Prague in 1935, he continued in his work with the youth. When he came to the ghetto, he was appointed deputy of the Department of youth care. He made all his efforts to keep the children and youth in very good physical and mental shape. To achieve this, he required absolute obedience, physical training and high hygienic precautions. In september 1943 he was sent to Auschwitz-Birkenau, there were the deportees from Theresienstadt concentrated in so called "Family camp". On his request the nazis allowed setting up a childrens barracks, where all 247 children from the camp could spend the day. Also here Fredy Hirsch dedicated himself to taking care of well-being and health of the children, he tried to improve their nutrition and protect them as fas as he could in horrible camp conditions. Shortly before 3792 inmates from the september transport were sent to gas chambers (8.3. 1944), Fredy was found dead in his barracks, what really happen there is still unclear.
Programme:
9:30 Assembling in Givat Chajim Ichud
10:00 Blessings
10:10 "If there is a will, everything is possible", the portrait of Fredy Hirsch as a counselor and sportsman, an artistic programme
11:00 Memorial tournament